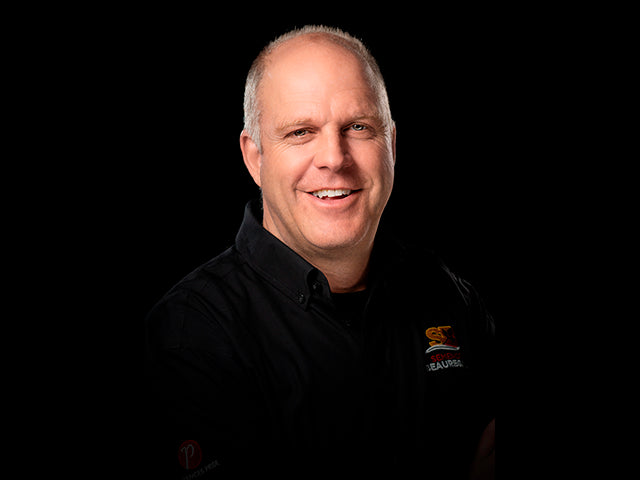 President
In 1992, Yvan Beauregard made his debut as a representative for Pride Seeds. This allowed him to be attentive to the needs of his customers. In 2010, he created Semences Beauregard to better meet these needs by serving local producers in an improved way. Additionally, Pride Seeds was the company's first supplier.
Yvan's ability to listen extends from his clients to the community that surrounds him. His generosity is reflected in the time he invests in his projets and in his involvement in causes that are dear to him, such as municipal events, sports leagues and many others.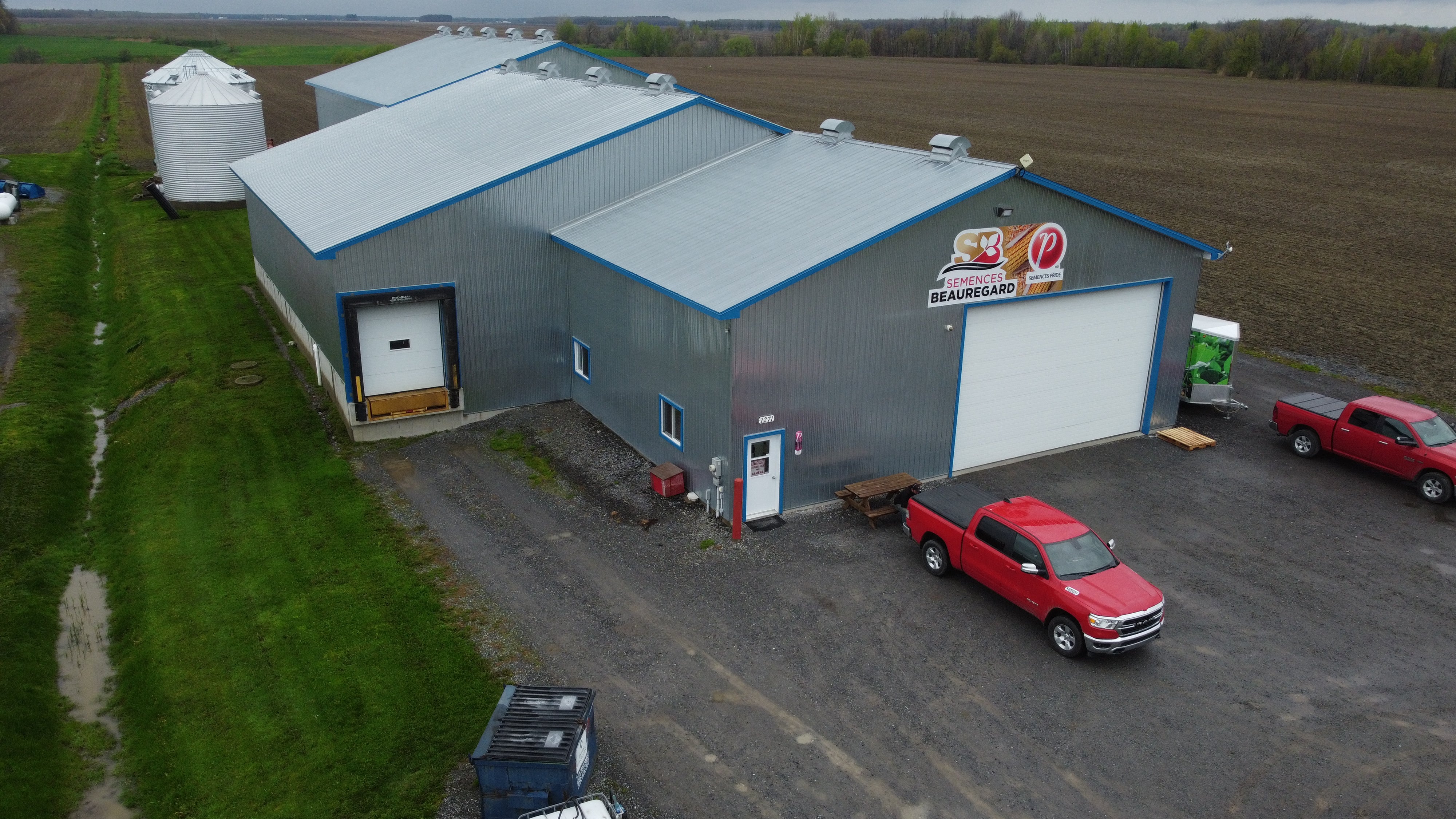 Our Story
Since it's creation, Semences Beauregard has built a notable reputation in it's field. The opening of the first online store that sells high quality seeds dedicated to famers will consolidate it. This shop aims to facilitate the search and purchase of seeds for our customers. It is set up for their success!
In addition, our growing team of agents is committed to providing a fast, courteous and quality service.  Currently, Semences Beauregard has 14 experienced representatives. Among them, Yvan Beauregard and Sylvain Forcier each have more than 30 years of service providing Pride Seeds products. Moreover, 99% of the members of our team cultivate their own agricultural land, which allows them to increase and personalize monitoring by testing corn hybrids, soybean varieties, cereals, fodders as well as different green fertilizers. Some of them even cover seed production for our suppliers.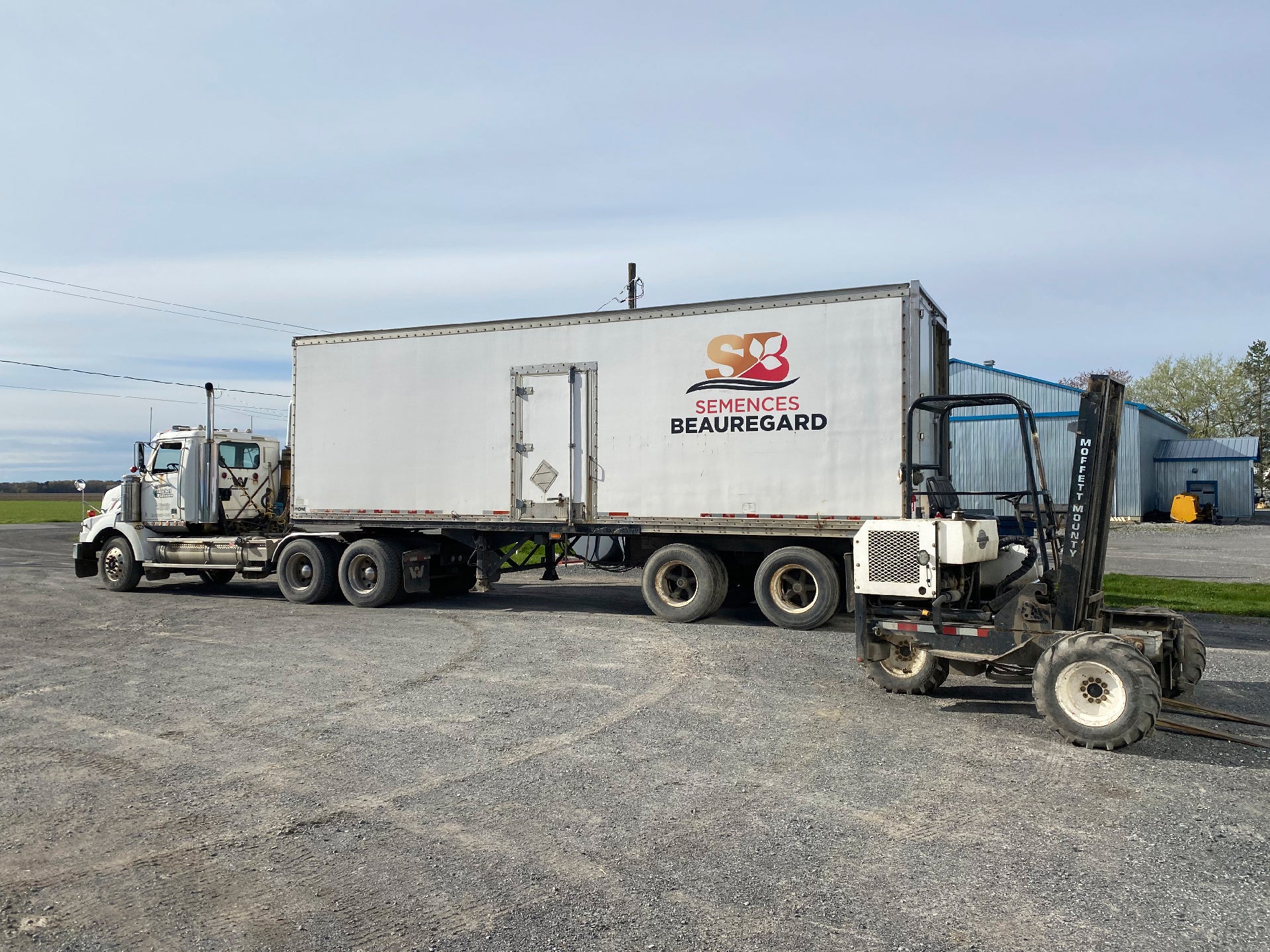 To effectively serve our customers, we have a main warehouse located in La Présentation and five secondary warehouses located in St-Bonavetnure, St-Valérien-de-Milton, St-Mathias-sur-Richelieu, St-Damase and St-Anicet. We have integrated two additional qualified suppliers, Semican in 2018 ans Secan in 2020, in order to follow the evolution of cultivation practices which requires good crop rotations to preserve of the soils.
Social implication
Semences Beauregard has been involved, over the years, in various community associations and events. We are proud to be able to give, in donations and sponsorships, to support them achieve their projects. 
Carnaval D'hiver La Présentation
Fondation Aline-Letendre
Au coeur des familles agricoles (2003)
Ligue de balle La Présentation, équipe Semences Beauregard
GOXPO, Expo agricole de Saint-Hyacinthe
Fabrique La Présentation
Je suis Charlie, 24h Tremblant
Club de boxe Saint-Hyacinthe
Foire Huntingdon
Parade St-Jean de La Présentation
Souper Spaghetti La Présentation
Souper homard Saint-Liboire
Reverse Mixed Dek Tournament
Frequently Asked Questions
A 24h delay is to be expected for the confirmation of your order, followed by a 48h to 72h delay for the shipment to be planned with you.
Our discount program is based on the volume of your orders. The earlier you order in a season , the better the price will be.